Mitch Cairns wins the Brett Whiteley Travelling Art Scholarship 2012
14–23 September & 13 October – 25 November 2012
Two paintings from his winning body of work are on display at the Brett Whiteley Studio in Surry Hills.
Begun in 1999, the
Brett Whiteley Travelling Art Scholarship
, for young Australian painters, is now in its 14th year. This year's judges were artist Del Kathryn Barton and the Art Gallery of NSW's head of Australian art, Wayne Tunnicliffe, who selected 11 artists as finalists from 95 entries.Commenting on Cairns's work, Barton said, 'Mitch's curious, lyrical, figurative works are not only compelling visually, they reveal developed skill-sets vital to the mad adventure of making paintings! The sensitivity of surface, composition and of paint within these works reflect a disciplined and conceptually passionate practice.'
Cairns has won $25,000 and a three-month residency at the Cité Internationale des Arts in Paris, which is administered by the Art Gallery of NSW.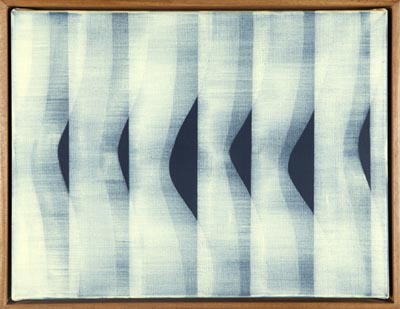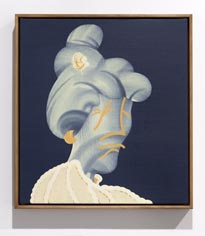 Top: Mitch Cairns, 'One half of a woman's waistline repeated (study II)', 2012, oil on linen, 104 x 125 cm, Collection Artbank
Bottom: Mitch Cairns, 'Poor Mum', 2012, oil on lienen, 51 x 47 cm, Private Collection, Sydney