Tim Silver new commission for Balnaves Contemporary: Photomedia 'We used to talk about love' at AGNSW
31 January – 21 April 2013
We used to talk about love will include Tim Silver's disintegrating sculpture of a stargazing young man, Untitled (Rory grown up ...). This exhibition considers the variegated terrain of love's language – joy, elation, longing, loss, melancholia and memory.
For the first time since 1988, the Belgiorno-Nettis galleries at the Art Gallery of NSW will be architecturally reconsidered to take the viewer on a spatial and emotional journey through love's language, from beginning to end.
The exhibition includes photography, photomedia, video, collage, sculpture and installation with works by Polly Borland (USA/Aus), Eliza Hutchison (Vic), Paul Knight (UK/Aus), Angelica Mesiti (France/Aus), David Noonan (UK/Aus), David Rosetzky (Vic), Darren Sylvester (Vic), Tim Silver (NSW), Glenn Sloggett (Vic), Grant Stevens (QLD) and Justene Williams (NSW).
Art Gallery of New South Wales. For more information please click here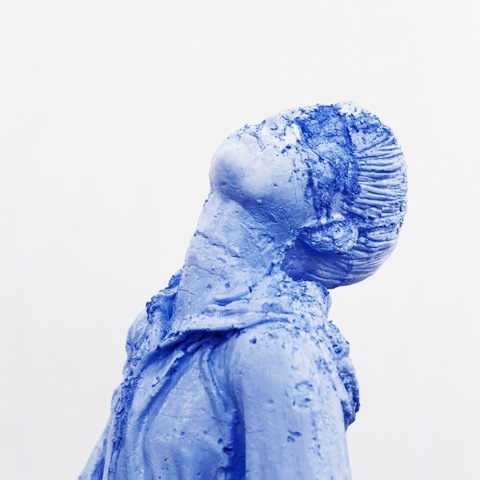 Tim Silver, Untitled (Rory) s3, 2010
Photograph: Jamie North